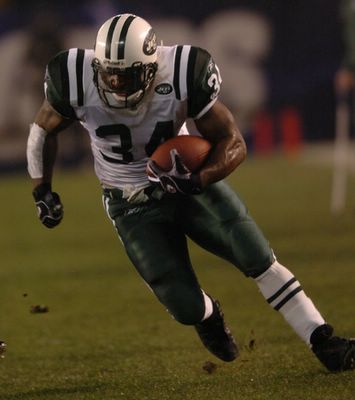 Oakland Coach Norv Turner:

"He brings us the three things we're looking for, he's a power back, a guy who can be durable and handle the amount of carries we want to give him. LaMont's explosive, can make big runs. And then to me, the added bonus, and you don't always get this, he's an outstanding receiver... we're getting a guy I believe is as complete a back as we could find."

Before the dust had a chance to settle following the Randy Moss signing, the Raiders made another significant move in signing the hugely under-rated RB LaMont Jordan. Moss is a Franchise Player in his prime and Jordan is a Franchise Player "in-the-making" in his prime. Could the week have been any better for the Raiders?

Coach Turner described the Jordan signing as equally important to the Moss signing. Turner sees the 5'10", 230 pound Jordan as the final piece to building his offense. Jordan can pound the ball and control the clock, he can break a big one and go the distance and he can be a effective receiver. His work ethic is unquestioned. In short, he has all the tools to be a Franchise Back.

To be fair though, Jordan finds himself in a new role - as a full-time backfield threat in the NFL. The proof will be on Sundays. That said, with a passing game sure to be second to none, an offensive line with young studs Gallery and Grove, a coach that knows how to use him, and an organization committed to him, LaMont Jordan is in the perfect place, at the perfect time.